RESTORING YOUR PROPERTY'S NATURAL BEAUTY IS OUR SPECIALTY

_____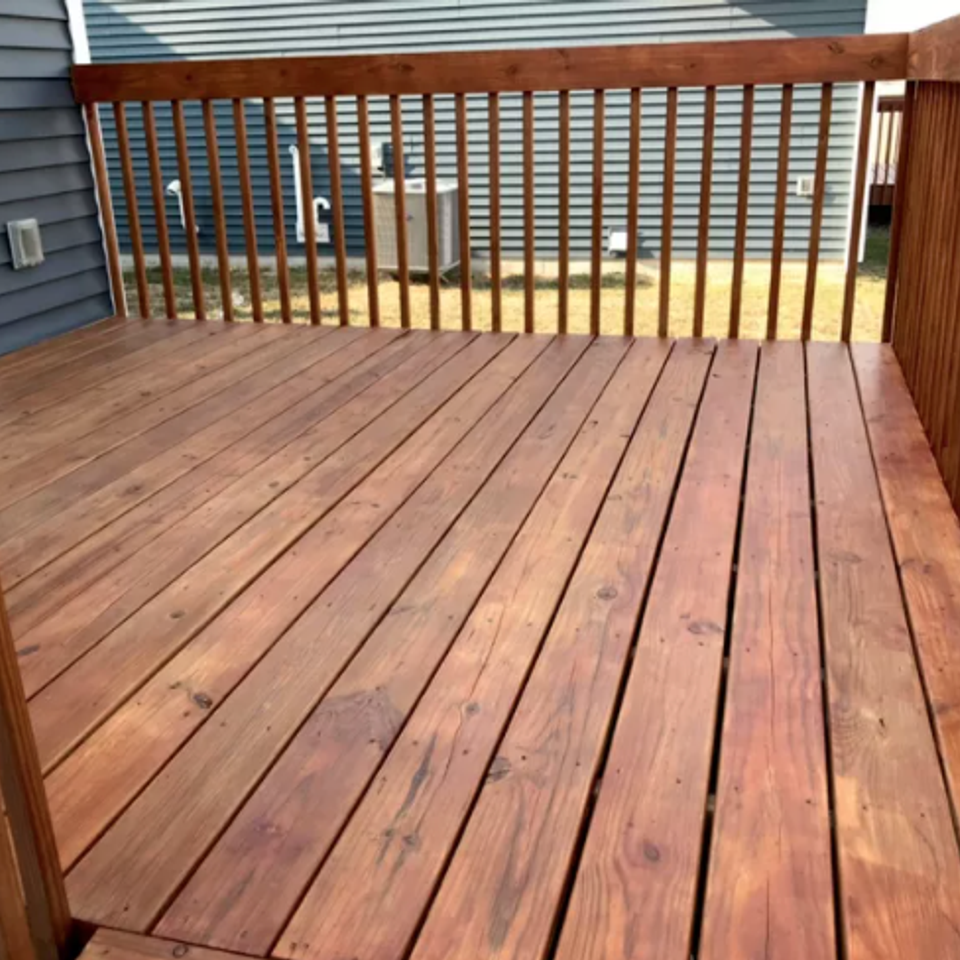 At On Point Deck Staining our goal is to bring your old deck back to life and give homeowners a feeling of pride when you go outside. Maintenance of your deck is key to ensuring its longevity, so you can enjoy it for years to come. Our three step process of power washing, sanding, and staining  with contractor-grade, oil-based stain is guaranteed to leave you feeling satisfied.

Plus, we don't spray. All of our stain is carefully applied by hand to ensure the best coverage.
 
DON'T WAIT! CONTACT US TODAY FOR A FREE QUOTE!