LOCAL DECK STAINING

_____

Save Up To 80% Over The Cost Of Replacing Your Deck!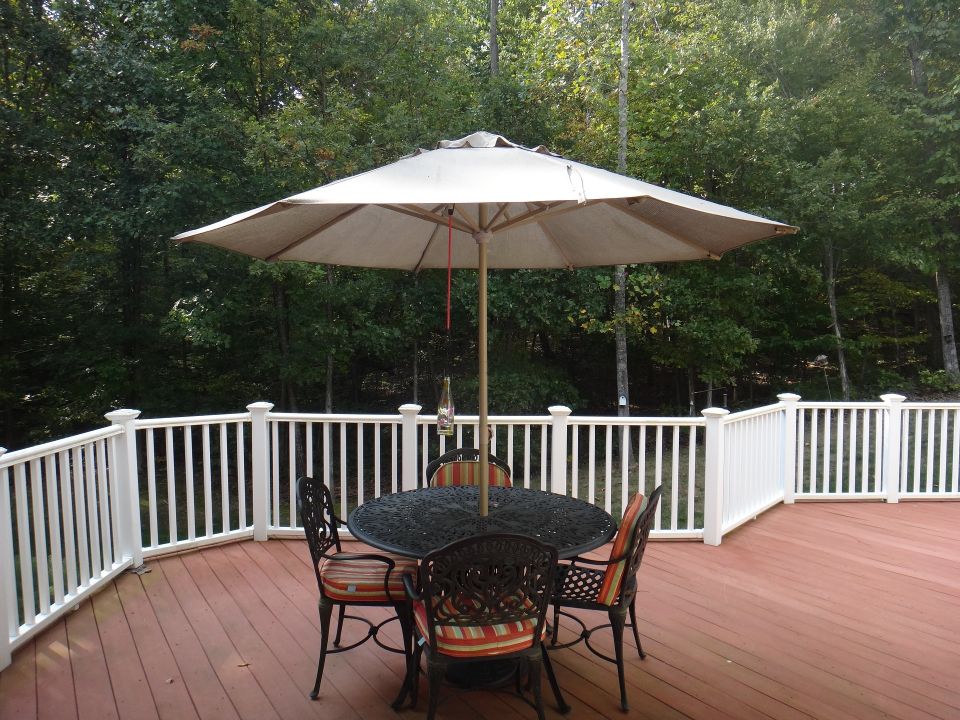 If you're searching for a local deck staining company you can trust, look no further than On Point Deck Staining. We are locally owned and understand how important your home is to you, and we appreciate your business. We are experienced and use only the highest quality equipment and products.
By Staining Your Deck Every 2-3 Years,
You Will Be Able To Enjoy It
For Many Years To Come!
THE FAST AND AFFORDABLE WAY TO RESTORE THE NATURAL BEAUTY OF YOUR PROPERTY

_____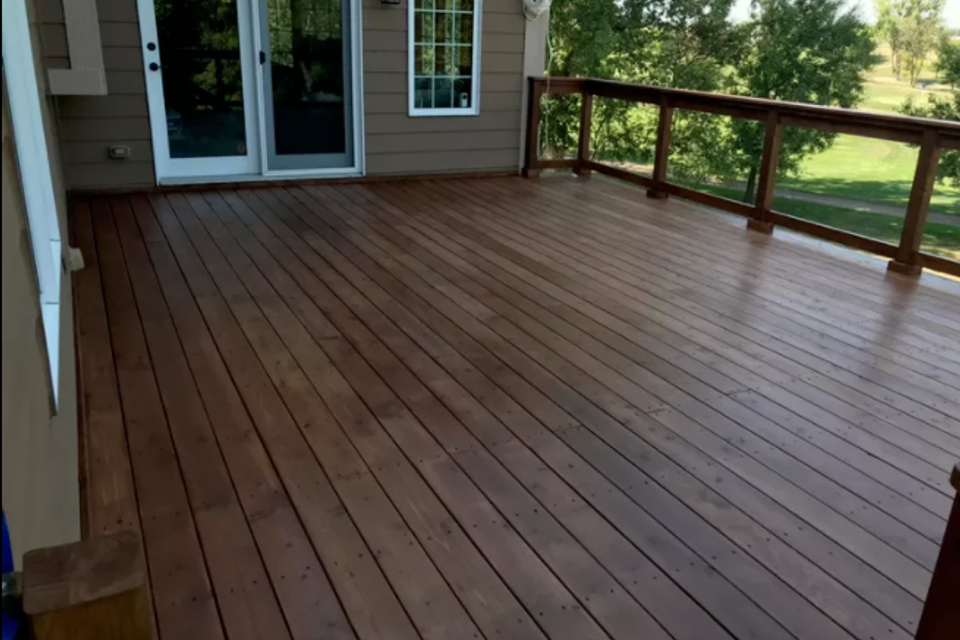 Restoring your deck is one of the most affordable and easiest ways to improve the look of your property and increase the value of your home. We will pressure wash your deck which not only removes unsightly dirt and debris from surface areas, but it can even help protect and extend the life of your deck.  Trust On Point Deck Staining to take care of all your deck staining needs.
"Great customer service! Made sure I was satisfied with work done before leaving! 5 stars."
- Josh R.
"They did a fantastic job. Last Friday he came out and did our back porch area, our front porch, our sidewalk, our gutters, and our flower bed bricks. I didn't realize how dirty it was until he was done. It looks awesome and the character of the brick has been really brought out now. He asked me exactly what I wanted and got to work. He did not stop until he was satisfied and I thank him for that. Once he was done, he then asked if I was satisfied. Great hardworking young man that doesn't might getting dirty. We appreciate your help. Would recommend to everyone look for restoration work."
- Doug D.
"On Point Restoration came and power washed our patio. It took less than 20 minutes, he went out of his way to move the machine as far away from the house as to not wake our sleeping baby, and the end result is a patio that looks SO much better! Thank you On Point Restoration!"
- Leah B.
REQUEST A FREE ESTIMATE TODAY!

_____
Give us a call at 515-490-0874 or send us a message using the form below.